PROJECTS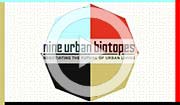 NINE URBAN BIOTOPES
"9UB Negotiating the Future of Urban Living" is an international, socially engaged art project delivering artistic research and cultural exchange in cities in South Africa and Europe in 2014.
I collaborated to this project as filmmaker for the French part, with the Architects Collective "Quatorze".
WORKSHOPS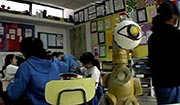 NATHEMA
Documentary filmmaking workshop done in a school, dealing with the theme «Migration and Integration».
Project realized with the Association « Nathema », Paris.
INSTITUTIONALS